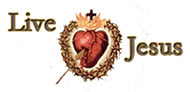 THE VISITATION SHOP
Religious Books & Gifts
Decorative Accessories
At the Visitation shop, we feature a variety of unique gifts and accessories that you won't want to miss!
In addition to the large selection of religious books and gifts - for all denominations, we offer an array of new and vintage linens - perfect for that special wedding or baby gift.
You won't want to leave without some of our most popular chocolate Heavenly Hash made since 1957 when the sisters opened a candy kitchen. Their candy was originally established as a source of revenue and quickly became very famous. You can also order "Chocolate Mint Squares" which are equally delicious.
We're located on the historic site of the Visitation Monastery Grounds and proceeds from the shop support the sisters. So for truly heavenly gifts and accessories, stop in for a visit today!
For more information on The Visitation Gift Shop, please call 251-471-4106 or the Monastery 251-473-2321. Visit us at 2300 Spring Hill Avenue, Mobile, Alabama. Please contact us for store hours.